Enjoying the Outdoors
Right before the gloomy autumn kicked in, we were really lucky to have an evening full of warm sunlight for this photo shoot. Simona and Michael are really closed to my heart as I also photographed their wedding last summer. Now we're back hitting the beautiful trails of Hampstead Heath for a maternity shoot. London is an absolutely amazing and vibrant city and makes me feel so alive. However from time to time you need to find a quiet place to roam around and gather your thoughts. Hampstead Heath is that place for me where you forget you're actually in London and not in a beautiful countryside.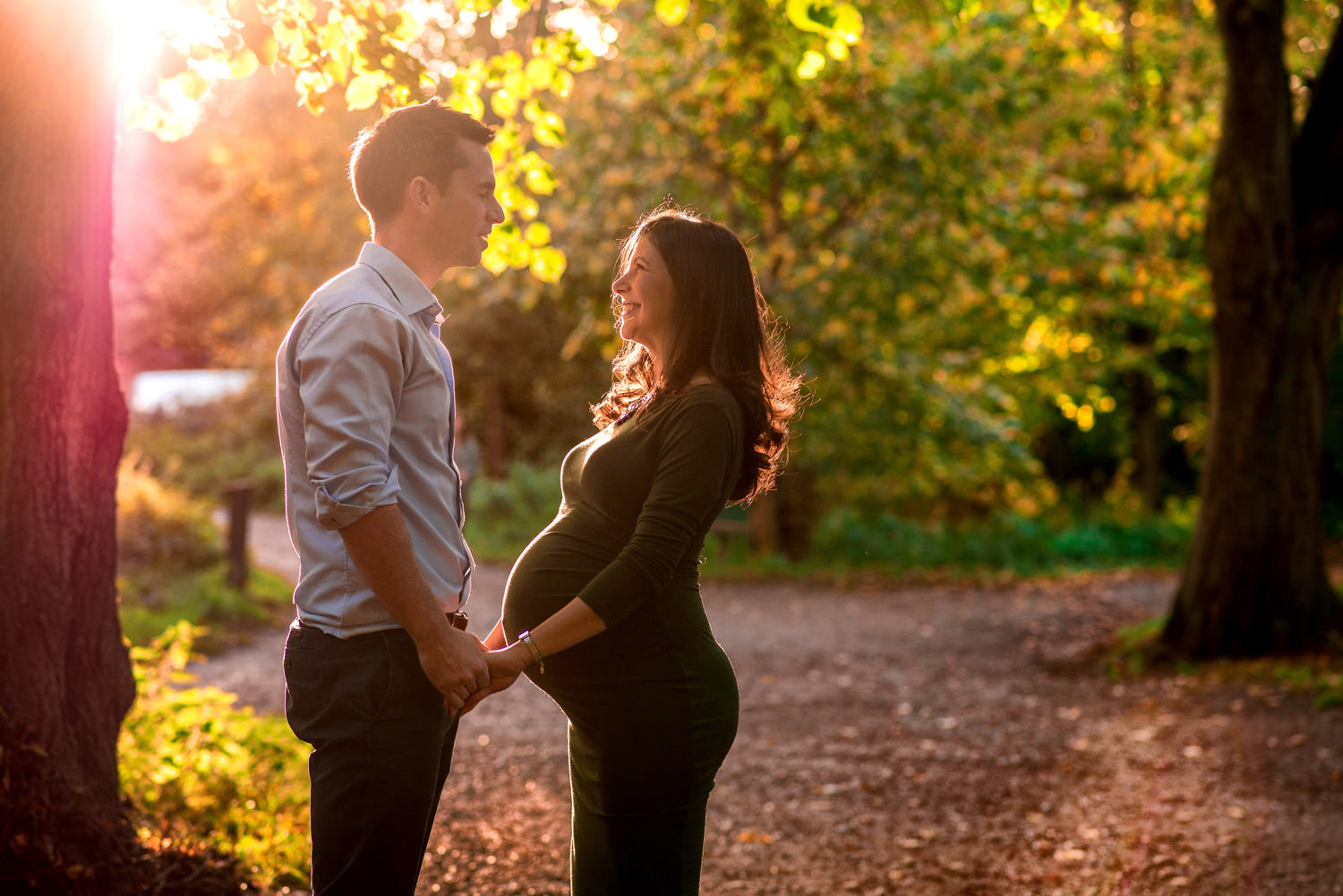 Capturing the Anticipation and Love
Maternity time is a beautiful experience when you're full of anticipation and wonder to meet this new person about join your family – how freaking awesome is that?
Simona is amazing, full of laughter, optimism and a genuinely lovely person to hang out with. Michael is more romantic, quiet and so lovely in how he takes care of Simona. It was great to catch up with them again!
Before heading out to catch the sunset in Hampstead, we hang out a bit at their place so I got to meet their lovely cat. Honestly if you have a pet in your house when I come over, I will probably spend more time with it than with you. Sorry in advance!
Enough of my babbling, I'll let you enjoy the photos.
Planning a maternity photo shoot? Contact me for a chat and book your now!